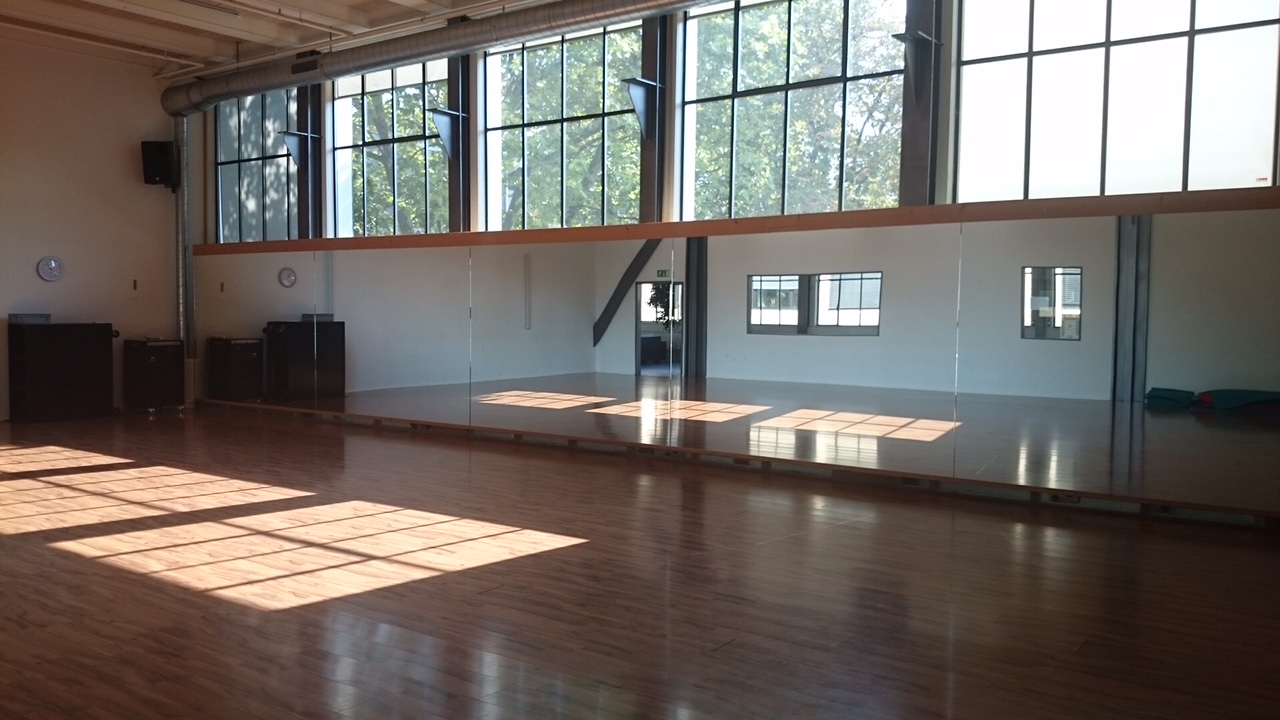 ATRIUM12 (1st floor)
Fabrikstrasse 12
3012 Bern
Premises
Premises
ATRIUM12 is located in the Länggass district (adjacent to the vonRoll site of the University of Bern) and has good transport links in the form of bus lines 12 (via Länggasse) and Postautolinie 101 (via Güterbahnhof).
ATRIUM12 comprises three bright and modern training rooms with mirrors as well as a men's and women's changing room (with WCs and showers). All three rooms are equipped with mats and a sound system incl. headset.
Room sizes:
Alpha (142 m2)
Beta (132 m2)
Gamma (78 m2)
Lost property
Lost property
Lost property is kept in a box next to the women's changing room and must be retrieved from there.
Valuables are held at the vonRoll Infopoint:
Fabrikstrasse 8, ground floor, Tel. +41 31 684 21 40