Mission
The Social Fund Foundation of the University of Bern is designed to help students registered at the university who are currently suffering from an acute financial emergency (unforeseen and temporary) and who are coming up to their final degree (bachelor or master), in other words in 6 to max. 12 months. This mission expressly excludes the granting of medium- or long-term support. The Foundation does not award scholarships, grants, loans or financial aid at the start of your studies.
Request
The information leaflet on submitting a request, as well as the forms "Budget plan" and "Financing plan" are available at the bottom of your screen for download. The budget plan and the financing plan must be submitted with your request. They must be complete and must be legible.
Students from the Bern University of Applied Sciences or the Bern University of Teacher Education must contact the relevant office at their establishment (see links below) with questions on budget and financing.
COVID-19 Emergency Aid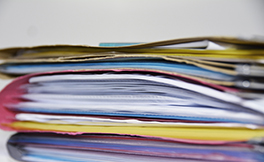 Support due to COVID-19 emergencies
Students enrolled at the university can turn to the Social Fund Foundation for support if they are in an acute financial bottleneck due to the coronavirus pandemic. If there are no sufficient other financing options and entitlements, such as unemployment benefits, cantonal scholarships or parental support, short-term bridging assistance can be applied for within the framework of COVID-19 emergency assistance.
Download COVID 19 Emergency Aid
Spring semester 2022: The application form should be submitted electronically together with all required supporting documents and papers (if possible summarised in a separate PDF) to: Social Fund Foundation, Markus Krebs, E-Mail.
The applications received will be treated confidentially. Incomplete applications will not be considered.