Live Online Meetings (Videoconference)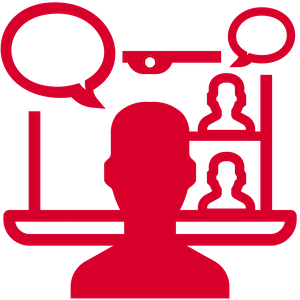 These characteristics are common to online meetings.
Are all participants active at the same time (synchronous)?
Is there direct interaction between the participants (bidirectional)?
Is more than one location involved (distributed)?
Are images and sound transmitted (multimedia)?
Online meetings differ in some features and can have different characteristics depending on the need. Diffrent settings arise depending on how many people in how many places and which channels (image, sound, text) are to be transmitted in which direction. The following tools, which are suitable for different types of online meetings, are available at the University of Bern:
Microsoft Teams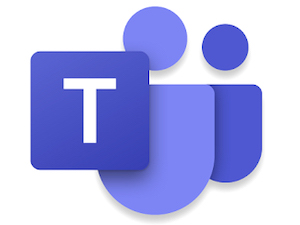 Use Teams to easily stay in touch with your team and students. Microsoft Teams is well suited for chat and ad hoc video calls in smaller groups.
Zoom Meetings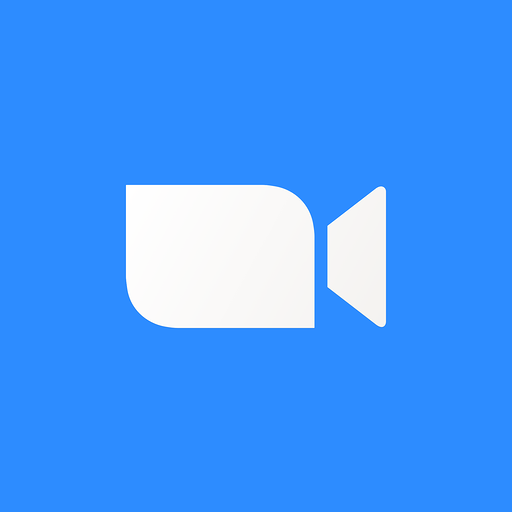 Zoom is available in a licensed version to all members of the university for the organization of courses, working groups, webinars and virtual events with a collaborative focus.
The Office of Communication & Marketing provides various virtual backgrounds (internal link) for your meetings.
Hybrid setting
Accessibility
Ensure information flow
If you choose a video solution with zoom for your event, but do not involve participants interactively, make absolutely sure that none of your participants is excluded due to e.g. lack of infrastructure so that all persons have access to the content of the event.
If you exclusively use synchronous transmissions, students can't catch up on missed passages. Please note that due to technical difficulties, poor or interrupted Internet connections or even power cuts, the video and/or audio transmission for all or some participants cannot always be guaranteed. In addition, you should ensure that the information is accessible for all students by offering asynchronous solutions.
For example, Zoom offers a very easy way to record audio and/or video files of a meeting. You can make these files available to members of your event in your Ilias course as a Opencast series. Instructions on how to do this can be found here:
Zoom Aufzeichnungen (PDF), only in German
Five tips for a setting "online"
For successful communication and collaboration in online meetings, not only the content should be easily accessible. The environment itself should facilitate participation for all (e.g., for people with disabilities or non-native speakers). Therefore, pay attention to:
use live automatic transcription (possible via teams as well as via Zoom in multiple languages).
use a headset to minimize background noise.
check the internet connection for the smoothest possible picture and audio.
ensure good lighting.
point camera frontally at the face and clear mouth area (full beard and hygiene masks prevent lip reading).
Not, what you are looking for?
If you are interested in recording podcasts, creating videos for teaching or making a pre-recorded lecture or conference contribution, you will find help on this page: Video in higher education