Video / Web conferences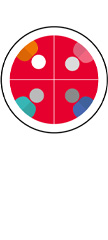 Rooms equipped with cameras and microphones
Zoom is the main software used in the teaching and research area for videoconferences. Zoom is provided by the VRT.
In the administrative area, Microsoft Teams is mostly used. Find out more about possible applications in lecture halls, as well as seminar rooms and meeting rooms.
Lecture recording & Live streaming
Record and broadcast lectures
Over 40 lecture halls at the University of Bern are equipped with a podcast infrastructure. This infrastructure and the Opencast software allow lectures, conference talks and other events to be easily recorded, edited, published and now also to be broadcasted live.
Share content wireless through Sharepods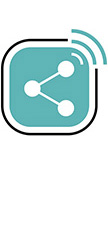 Present with multiple participants simultaneously on one screen
Sharepods allow content to be presented wireless on one screen. On the following webpage you will find an overview of all the devices that are available at our different locations. With the provided links you can connect directly to the device via "eduroam"