Front
The red of the university logo, the black and white of the photo (see photo criteria) and the background picture with the university main building are the graphic features of the card. For aesthetic reasons and due to the varying quality of the photos provided, black and white photos are deliberately required.
At the bottom of the front side of the card is an area 15 mm high which is the rewritable validation strip. The current semester and/or employment data can be added by you at the validation terminals by means of thermal printing.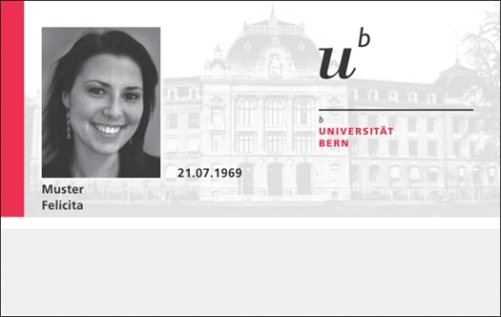 Rear
The rear is characterized by the red of the university logo and the signature strip.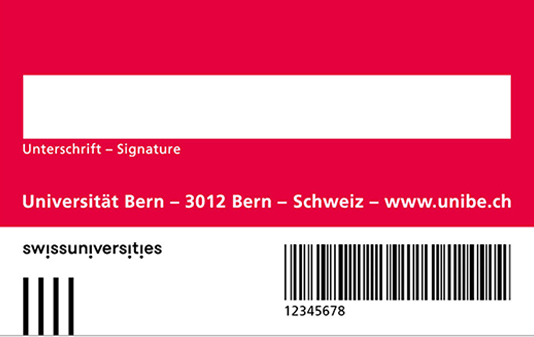 Other features
The swissuniversity logo.
The optical feature (the four black stripes at the bottom left) that prevent the card from being inserted incorrectly.
The barcode (corresponds to the registration or staff number) serves as a the library code.
No barcode is printed on the UNICARD E.
Information
A good photo is indispensable for a perfect reproduction on the UNICARD
Photo requirements

(PDF, 701KB)