What is Neptun?
Projekt Neptun helps students and staff at Swiss education institutions to purchase laptops at affordable prices.
Demo days in Berne
https://projektneptun.ch/en/demodays/
E-Day, Library Medicine BibMED
13.09., 13:00 - 17:00
Baltzerstrasse 4
3012
PH Bern & University of Bern
26.09., 10:00 - 16:00
vonRoll Campus
Vordere Gasse
Fabrikstrasse 8
3012 Bern
Sales window
Fall semester 2023
The Neptun campaign is open from the 4th. September to the 2nd. October 2023.
Laptop sleeves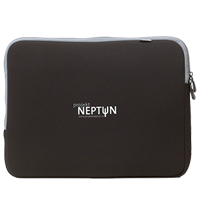 Neptun sleeves
You can purchase Neptun sleeves outside of the campaign period from the IT Services Office Servicedesk.
We do not accept cash. You can pay via Maestro card or credit card (Mastercard, Visa). You can also place an order in advance via the ETH Zurich sleeve shop. You can then bring your order/payment confirmation to our Servicedesk and pick up your sleeve.