We offer wireless Internet access to students of the University of Bern and other universities, staff and guests on campus. While on campus, you can connect to the wireless networks eduroam and public-unibe. You can surf the Internet using your Campus Account You can also access internal university resources and applications via an additional VPN connection.
Quick start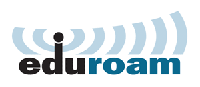 Connecting to eduroam
Connect to the WiFi access point "eduroam".
According to the configuration of eduroam on your devices, you can find the related instructions on the ID tutorials website (german only).
Notes ...
...for employees and students
Connect to the eduroam network worldwide. If it is not available, use a normal internet access (LAN/WLAN/mobile) and establish a VPN connection to the university's network.
...for members of Swiss or foreign universities
Connect to the eduroam network.
....for guests and visitors of the university
Guests and visitors of the University of Bern can use the wireless network public-unibe. This requires a login using your mobile number and a voucher. For a valid voucher, please contact your event organizer.