Knowledge and experience in one: StattLand presents scenic sightseeing tours around Bern, bringing the spirit of the people to life and revealing what's behind the city's façades. Since fall 2018, StattLand has been running a tour around the University. This offers groups of visitors an entertaining program and can be booked in German and English.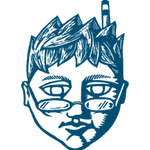 Smart Minds - Smart Locations
The University of Bern's historical and contemporary buildings
Who attended Albert Einstein's lectures and where Theodor Kocher taught. How Anna Tumarkin campaigned for womens' right to vote and why Thomas Stocker's climate research matters. This tour takes in historical and contemporary buildings across Länggasse where we explain how the University of Bern has developed over the last 200 years and taken up a leading position among educational institutions worldwide. In doing so, we shed light on the academic infrastructure and the architectural history of the elaborate structures that shape the quarter.