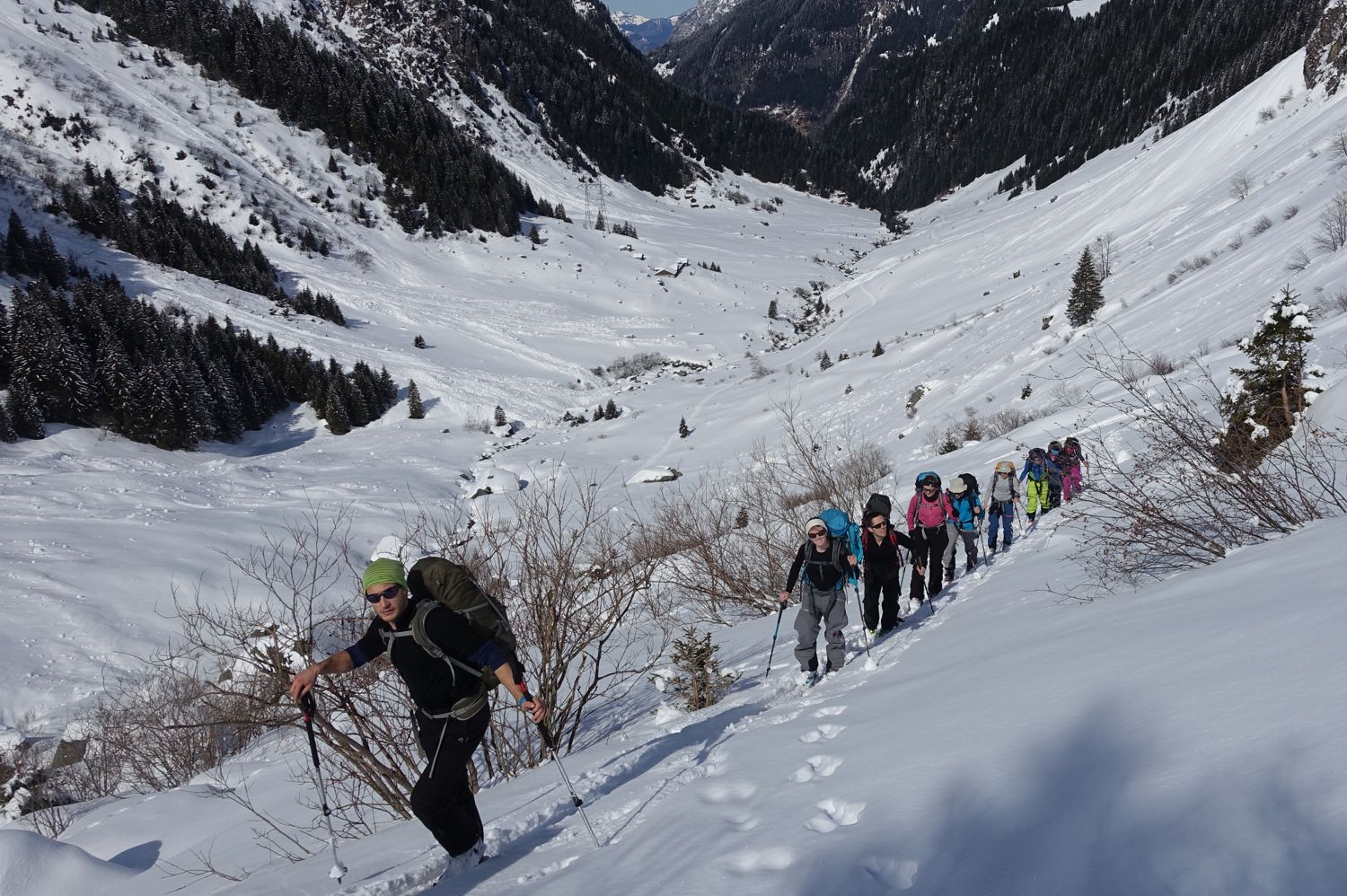 Our ski and snowboard tours are open to anyone who already has off-piste experience in rough snow. Anyone looking for off-piste experience should attend the courses "Skiing off-piste" or "Ski technique for ski touring" and also take a look at the page on freeride courses.
We recommend that people with little or no touring experience book an avalanche course and a "Ski tours with instruction" course.
Ski and snowboard tours take place in mixed groups. The instructor chooses the ideal course for skiers. Similar requirements apply to ascents on splitboards.
Due to weather and snow conditions, the course information is often e-mailed out at very short notice (up to the day before).
All mountaineering activities involve increased risk, and participants are responsible for taking out insurance.
Participants are responsible for providing all equipment. For further information on equipment hire see Tour equipment.